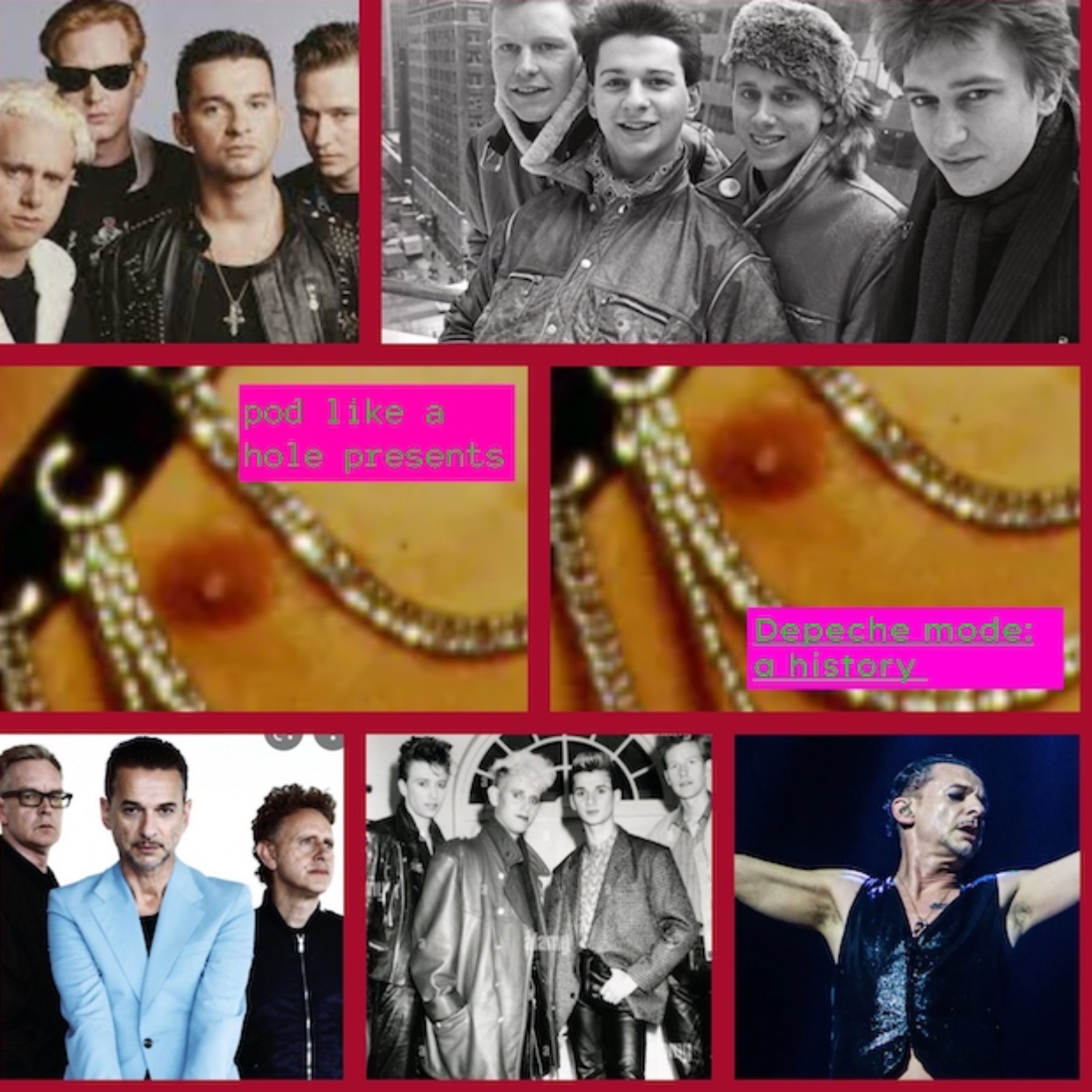 You know.  When we started this podcast, your cohosts Marc, Eric and Steve, set out with a simple purpose.  To connect to people through their love of music via a jovial conversation, laying out the spoils of our various takes on the deep dive in discographies. They've been holding hands and traversing through the history of music in this season 2:  David Bowie. All was going well. Best.Laid.Plans.  
Cut to Shady Pines Mental Institue:  
A nurse walks into a room.  It is shadowed by the afternoon sun hitting the blinds just so.  Three patients in the room don't notice.  Their poor minds are gone.  A serious trauma twisted their neurons into their emotions and blocked any further chance at experiencing the world in the same way.  Marc is curled on the floor, hitting his head onto a wood block, repeatedly.  Eric crying as he drops his spoonful of jello again, not getting a single bite into his mouth.  Steven, humming madness as he tries to connect a lego to a duplo.  The doctor approaches the nurse, sighs and shrugs, "What's all this then?"  To which the nurse replied, "Tin Machine, doc.  Those sweet boys never recovered from Tin Machine.  It broke their minds."
Enjoy the maddening adventure in to the colossal assault on our dignity. Tin Machine. 
Time Stamps:
The World of 89-92
13:03
Tin Machine Backstory
42:40
Tin Machine 1: Track-By-Track
1:02:20
The Fan the Feeds (Fan Feedback)
1:50:33
Tin Machine 2 Track-by-Track
1:52:23
Diamond Dice roll for next episode:  
2:38:10
Linx:  
Space Poddity Artwork by Greg Wolgast
https://www.instagram.com/g.wolgast.art/?hl=en
Facebook - https://www.facebook.com/podlikeahole/
Instagram - https://www.instagram.com/pod_like_a_hole_podcast/
Twitter - https://twitter.com/podlikeahole
Patreon - https://www.patreon.com/join/podlikeahole
Bowie/Reeves:  Look Back in Anger (1988 version)
Tin Machine 1:  Promo Video Compilation
Tin Machine:  Country Bus Stop
Tin Machine:  Maggies Farm (Live)
https://www.youtube.com/watch?v=tnPdiY-vfm0
David Bowie:  I Can't Read (Ice Storm Version)
https://www.youtube.com/watch?v=UollLQRjjTs
Tin Machine:  Needles in the Sand
https://www.youtube.com/watch?v=box-uhmgjYE
Adrian Belew featuring Bowie:
https://www.youtube.com/watch?v=MlLSxzTLiSU
https://www.youtube.com/watch?v=AOnSuc4AIhE
Fire Walk With Me Trailer
The Missing Pieces:  Philip Jefferies
The Linguini Incident Trailer