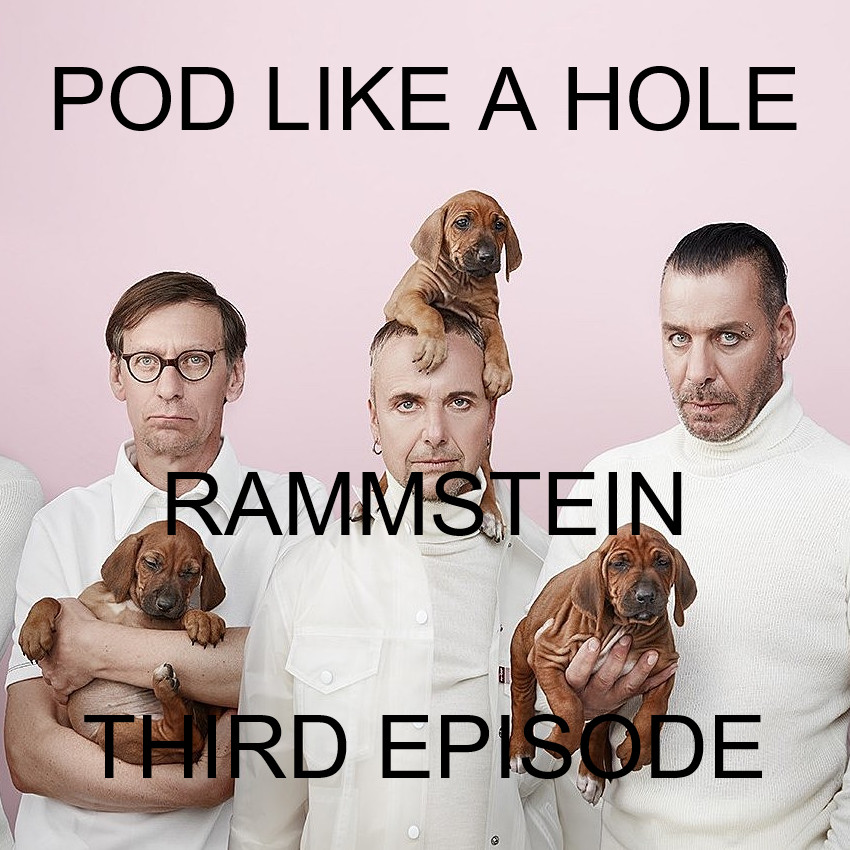 This is the third installment of the Pod Like A Hole mini season for the German band: Rammstein.
In this episode the hosts walk through the years of 2004 through 2018, discussing the albums Reise Reise, Roesnrot, and Liebe ist Fur Alle Da.  With a brief detour into their B Sides and side projects. Other topics of note are Mindless Self Indulgence, John Norris' Hair Ringlets, and Peter Stromare.
The next episode will conclude the Rammstein mini season with a track by track discussion of 2019's self titled record.