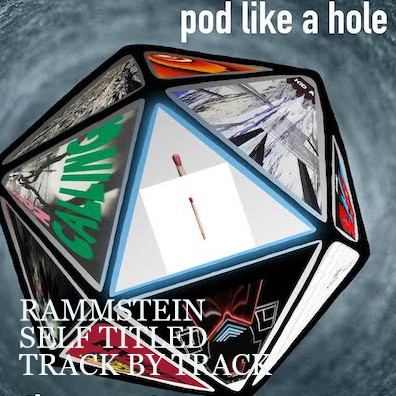 In the latest episode of Pod Like A Hole we arrive at the fireworks factory, join us for a track by track discussion of the 2019 Rammstein self titled album.
In the previous 3 episodes of our #Rammstein mini season we have discussed the bands history and each record in a capsule format, for the finale we are doing a deep dive into their 2019 album that even an aspiring Olympic swimmer could appreciate. The self titled album is given the track by track treatment that you've come to expect from Pod Like A Hole.
After some news and recs the album talk starts around minute 35.
We really enjoyed putting these episodes together, Danke fürs Zuhören.
Pod Like a Hole Links:
https://podlikeahole.podbean.com/ Direct Download
Facebook (The only reason to visit that site)
Instagram (Unfortunately, no pics of the hosts wearing short shorts) 
Twitter (Not run by a foreign nation bot)
Patreon (Until we muster up the courage for an OnlyFans site) 
Artwork by Greg Wolgast